4 luty godz. 8:00 PM Penderecki w Winnipegu
Seven Gates of Jerusalem

Friday, February 4, 2011 • 8:00 p.m
Centennial Concert Hall
Doors open at 7:00 p.m.

Pre-Concert Discussion • 7:10 p.m
Pre-Concert Performance • 7:30 p.m
For our closing gala concert, Kelly-Marie Murphy returns with a newly commissioned work, Murmuration, written specially for NMF's 20th anniversary celebration. Kati Agócs then takes us on a magical journey with her piece …like treasure hidden in a field. For the last work of our Festival, we bring you another epic event: Krzysztof Penderecki's Symphony No. 7: Seven Gates of Jerusalem, scored for four soloists, narrator, choir and orchestra. This monumental work, commissioned to honour the third millennium of Jerusalem, has been hailed as one of Penderecki's greatest musical achievements. It all happens here as we celebrate NMF's first 20 years!
Artists:
Winnipeg Symphony Orchestra; Alexander Mickelthwate, conductor
Lara Ciekiewicz, soprano
Dawn Bruch, soprano
Donnalyn Grills, alto
Kurt Lehmann, tenor
Victor Engbrecht, bass
Jerry Moscovitch, narrator
The Canadian Mennonite University Singers; Janet Brenneman and Rudy Schellenberg, directors
University of Manitoba Wind Ensemble; Fraser Linklater, director
Program:
Kelly-Marie Murphy (CAN): Murmuration (world premiere)*
Kati Agócs (CAN): …like treasure hidden in a field
Krzysztof Penderecki (PL): Symphony No.7: Seven Gates of Jerusalem
12 luty godz. 6:30
Walentynki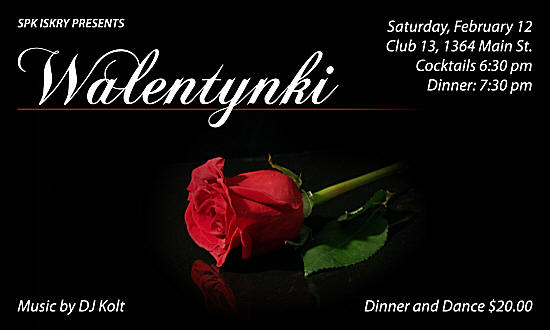 19 luty godz. 22:30
Zabawa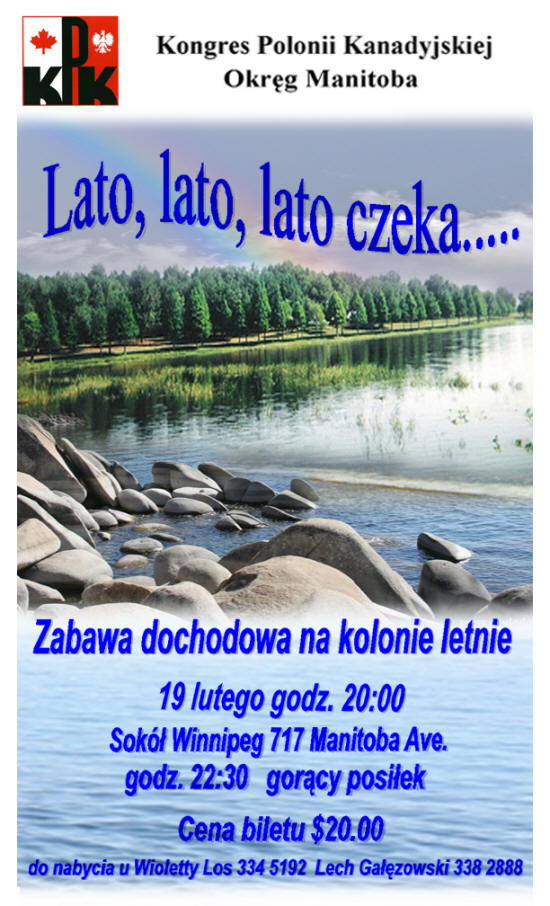 27 luty godz. 2:00 PM Tłusty czwartek